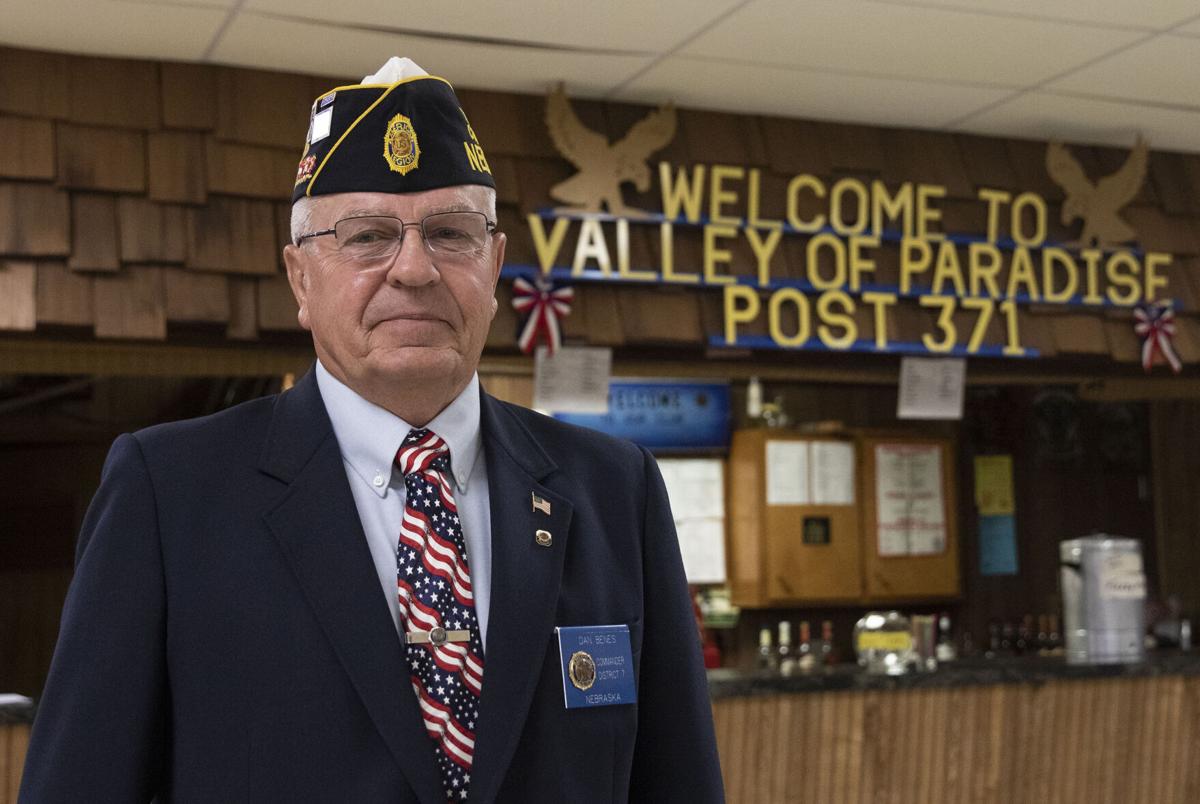 VALPARAISO – Dan Benes never envisioned being the commander of Valparaiso's American Legion Post 371. And he definitely wasn't expecting to be District 7 vice commander or even District 7 commander. 
It wasn't part of his plan at all, but for him it was a great honor. 
After unexpectedly resuming his predecessor's term as District 7 commander in 2018, Benes will end his term in the position on June 27 as his vice commander, Jerry Schulte of Dodge's American Legion Post 122, is sworn in as commander.
"He left some big shoes to fill," Schulte said. "I just hope I can meet that challenge and them and continue to grow District 7."
For Benes, who grew up in rural Valparaiso and has been a member of Post 371 for 41 years, this ending to his time as District 7 commander is "bittersweet" because the experience and the friendships were so rewarding.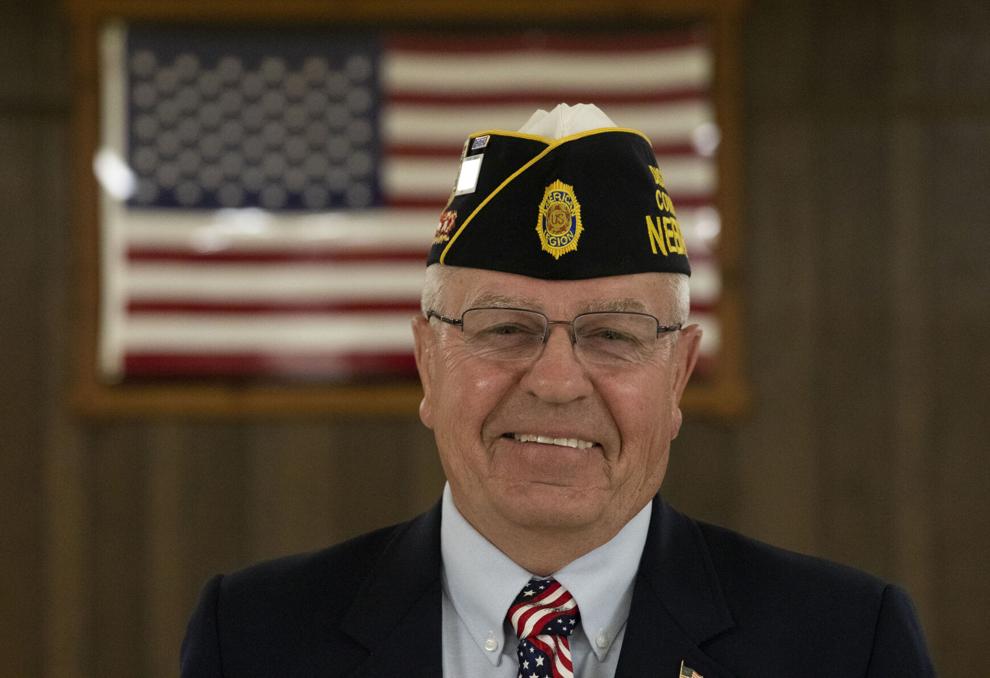 During his tenure, Benes was able to visit all 33 posts within the district, which includes Saunders, Butler, Colfax, Dodge, Platte and Polk counties. 
"It was enlightening to see what the different posts do – each post does something special," Benes said. 
Most recently, American Legion National Commander Bill Oxford of North Carolina attended the District 7 convention which was held at the Legion Hall in Valparaiso on March 13. Along with the national commander, the American Legion Department of Nebraska Commander Gary Wooten was also in attendance. 
Benes said this "tremendous honor" and accomplishment was something that Post 371 sought after and asked to host the national commander. 
"Not only was it an honor to have our State Department commander attend, but to have a national commander attend your district convention in Nebraska? That is very, very rare to have that happen," Benes said. 
Another highlight of the job was the opportunity to travel to Indianapolis, where the American Legion headquarters are located, for district commander training in August 2018. 
In 2019, Benes traveled back to Indianapolis again for the 100th anniversary of the American Legion founded by Theodore Roosevelt Jr. and three of his friends. Roosevelt Jr.'s grandson, Theodore Roosevelt IV, spoke at this convention. 
Vice President Mike Pence also spoke at the convention. Through Benes' connections, he was able to sit less than 20 feet away from the vice president.   
Benes said another accomplishment during his time as commander was the major growth the district has seen in the last few years. 
"We were south of the middle of the road," Benes said. 
Now, Benes describes the district as "top tier." Schulte said the district has continuously met membership goals in the last few years as well as turned in numerous reports the department requires posts to turn. 
"We've worked real hard to get a lot of those challenges and things accomplished," Schulte said. 
Schulte feels that he and Benes' encouragement and mentorship for posts to meet more has directly correlated to the positive turnout rate at district-related meetings. 
American Legion Department of Nebraska Adjutant Dave Salak said Benes' focus on membership has been key to his success as not only a recruiter, but also as the District 7 commander. Salak said Benes has been the No. 1 Legion recruiter for the last few years. 
To Salak, Benes has also been one of the top district commanders in the state. 
"I mean he's been a fantastic leader, an excellent communicator, which is probably just as important as that leadership trait," Salak said. 
Along with his emphasis on recruitment, Benes also focuses on mentoring and leading by example which is something he has learned through his military experience. Benes said he served 31 and one-half years in the Army, Army National Guard and Army Reserve and retired as a colonel. 
Through Benes' mentorship, Schulte has learned that the District 7 commander position is not a one man job. 
"It takes a lot of people to get all the things accomplished that you want to do," Schulte said. "Just working together and finding the people that have the skills and information that you can use to just make things better." 
While Benes is leaving this position, he has no plans to cease his participation in the American Legion. Salak officially endorsed Benes on June 24 to be the Nebraska representative at the National American Legion College in December. Salak expects a bright future for Benes with the American Legion. 
Benes will just continue to keep his doors open to new opportunities.  
"It's hard to predict what the future will be," Benes said. "I think there's a lot of opportunities and we'll see what develops."