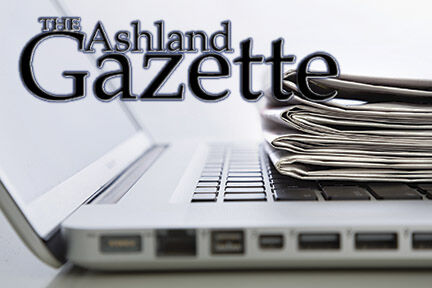 ASHLAND – The Ashland-Greenwood Board of Education continued discussion on the Guaranteed Maximum Price (GMP) for the middle school project, but is holding off on a final decision until after bids come in.
At the school board's regular monthly meeting Monday night, the board tabled approving the GMP until after they hear back from the contractor in charge of the project, which is Hausmann Construction.
Superintendent Jason Libal said after the meeting that Matt Hausmann with Hausmann Construction told him the contractor will review the bids thoroughly before presenting the final GMP to the board.
The administration and the board have been in continual contact with Hausmann for the past several weeks regarding the GMP. During a special meeting on Oct. 28, the board discussed the issue at length with Hausmann.
Approving the GMP essentially locks in the final pricing for the middle school. Last month, Hausmann told the board that due to increases in the price of materials and equipment and other factors, the GMP was about $2.4 million higher than the $59.9 million bond approved by voters in 2020. That figure did not include $3.5 million estimated to be received from private donations for the performing arts auditorium, a part of the middle school project.
Because of the overage and the fact that two board members were not present at the Oct. 28 meeting, the board chose to table the decision and hold a special meeting to continue discussion. During a special meeting on Nov. 10, discussion continued but no decision was made.
The board's buildings and grounds committee has also been working on the matter and met with Hausmann prior to Monday night's meeting to discuss the situation.
Despite the delay in approving the GMP, Libal said the board and administration are "feeling pretty positive" about the bids for the middle school, saying Hausmann indicated the timing is good as contractors are looking to fill up their schedules and are eager for work.
The school board approved a land development agreement with the City of Ashland and developers of Icehouse Ridge subdivision for work in the area that affects the middle school and PreK-2 projects.
Libal told the board that an agreement has been reached, but the administration and the school district's legal team has not seen the agreement yet. Because of this, the board gave the board president the authority to sign the agreement when it is received.
The $59.9 million bond issue also includes a PreK-2 elementary school. Work on the elementary building began last summer. Aside from site work preparation, construction of the middle school has not begun, but the schedule has fallen approximately two months behind the original timeline.