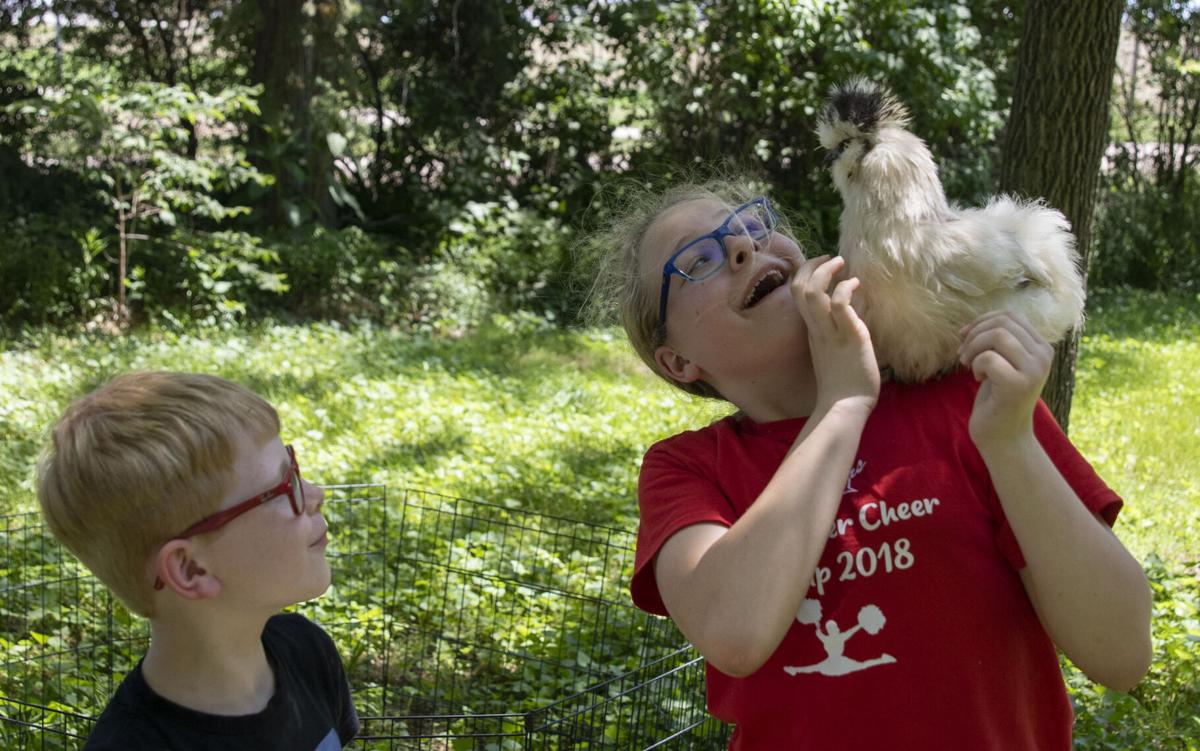 CERESCO – Poultry is a gateway to farming. 
Both Crystal Powers, of Ceresco, and Megan Nygren, of Ashland, agree that poultry is the best way to get into agriculture. It's as simple as one minute you're buying a couple of $2 chickens at Bomgaars, and the next you need to build another coop and you're planning family vacations around poultry shows in Arkansas, Nygren said. 
"It's a really easy entry," Powers added. 
While Powers grew up with poultry, Nygren didn't have the same experience with poultry until her oldest daughter Anne Nygren started 4-H. That is when the family found several positives to showing poultry. 
"They are right in the backseat of my car so we don't have to buy another vehicle," Nygren said. "Their housing is pretty simple and to get started, you can buy a really fancy show chicken for like 150 bucks, compared to thousands of dollars (for other animals)."
Nygren's daughter is now 12. Along with her son Henry Nygren, 7, both show poultry and are in the Awesome Green Helpers 4-H club. Power's children, Aiden Powers, 9, and Liam Powers, 7, are in the Rock Creek Rockets 4-H club and also show poultry too.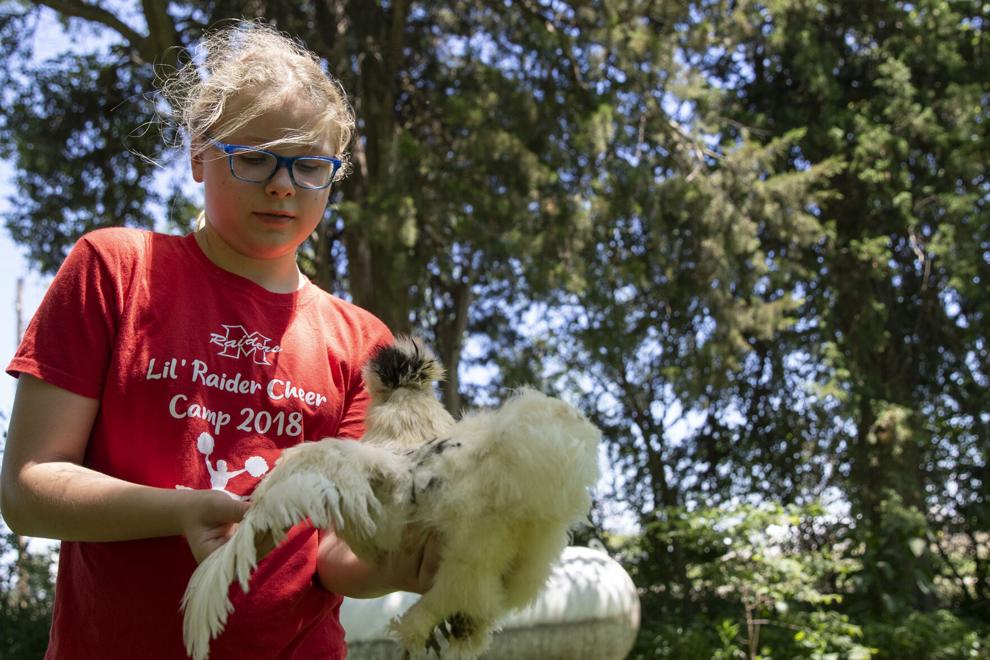 With Powers and Nygren's combined poultry and Nebraska Extension experience, the two established a new group called Poultry Pals with the purpose of educating others about poultry and showing poultry in competition. 
With 4-H $10 enrollment due on June 15, the pair will host the first of three Poultry Pals free sessions at the Ceresco Highway Park shelter the next day on Wednesday, June 16 at 6:30 p.m. inviting youth from throughout the area to come and participate. Nygren and Powers said participants are not required to be enrolled in 4-H to take part in the session. 
At this first meeting, the group will learn showmanship 101. Poultry Pals will also be hosting two more sessions at the same time and location on June 30 and July 14. 
At the June 30 meeting, partakers will be educated on judged classes set up and showmanship and on July 14 they will gain knowledge on how to prepare birds for show and practice. 
Nygren said along with the introduction to poultry, the group will focus mostly on the showmanship aspect of poultry because it can be "intimidating." 
"I think of showmanship as the equalizer because success there really depends on how much effort the kid puts in," Nygren said. "It's not what kind of chicken you have or what the judge prefers or if that day (the bird) is molting. Things that are really kind of beyond most of the kids' control."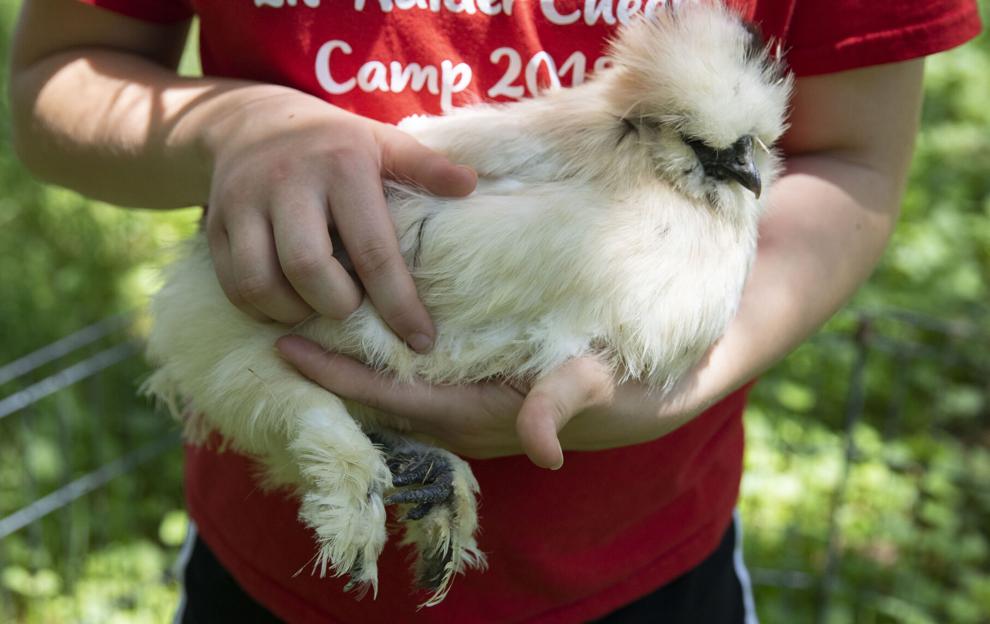 In some showmanship classes, 4-Hers will need to have a speech prepared where they talk about what kind of breed their bird is, where it came from, what its use is and parts of the chicken. 
"They not only have to feed it and take care of it and get it ready for the show but they actually need to know about their bird," Nygren said. 
The speech should be about three to four minutes long and will be presented in front of a judge. Currently the competition has shifted this to one-on-ones with the judges, but previously 4-H kids had to present in front of everyone. 
"You really have to know your animal," Powers said. "All of the livestock shows the judge can ask you questions, but in this case you have to have this whole speech. That's one of the reasons to have extra practice too."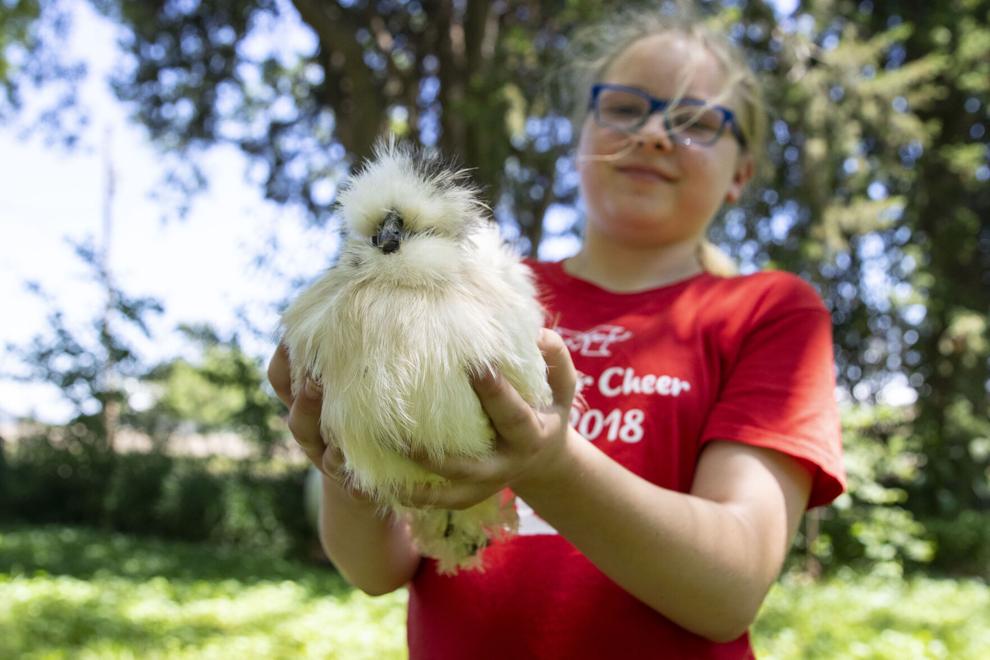 Powers said not only is an interest in poultry a gateway to learning about agriculture, but also a gateway to potential careers. Nebraska Extension and poultry allows kids to learn speech skills but also experience with agricultural production and future connections with the ag world.  
"I really think it's good career prep that gives kids absolute life skills, even just even if all it is, is the speech skills," she said. 
Both Powers and Nygren are second generation Extension professionals. Powers is a research and extension communication specialist for the Nebraska Water Center and Nebraska Extension and Nygren is a training program coordinator with the Nebraska Local Technical Assistance Program. 
In their experience, the importance of passing down knowledge and mentorship has had an impact on their lives. The purpose of Poultry Pals is to do just that. 
"Being able to find mentors is so helpful to us and we want to pass it on," Nygren said. "It makes a better show the more people that are interested and know what they're doing."