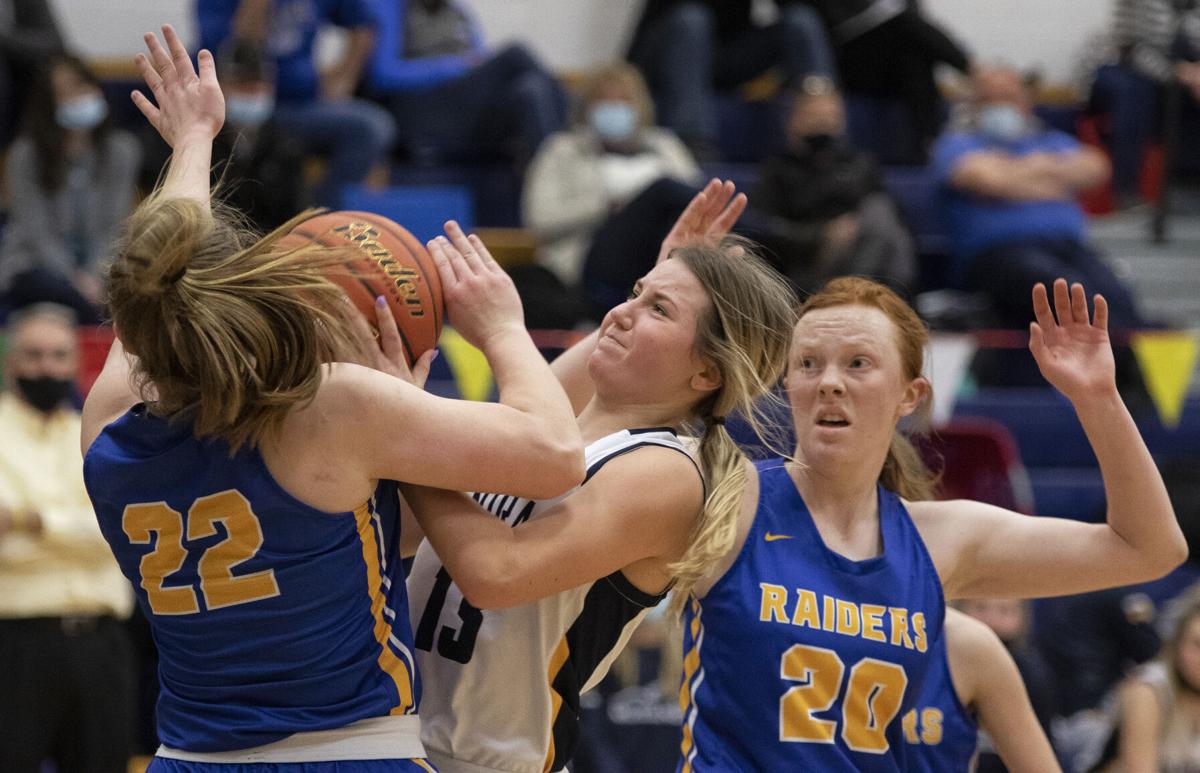 MURRAY – The Raymond Central girls basketball team earned their biggest win of the season on Feb. 2 when they were able to deal the Aquinas Catholic Monarchs a 46-26 setback at Raymond Central High School on Feb. 2.
The Mustangs actually trailed 13-10 after one quarter, but outscored the visitors 36-13 over the final three quarters including 15-2 in the fourth quarter.
Freshman guard Madi Lubischer scored a career-high 17 points and added seven rebounds and a team-high four steals. She was able to convert 7-of-8 from the free throw line.
Junior Rachel Potter also scored in double-figures for RC, adding 11 points on the strength of three made 3-pointers.
Junior Makenna Gehle scored six points and tied for the team-lead with seven boards.
Junior Hannah Kile also scored six points and led the team with five assists.
The Mustangs were supposed to play Nebraska City at home on Feb. 4 at home, but the game had to be canceled because of inclement weather.
Despite more inclement weather on Saturday afternoon the Mustangs were able to play against Conestoga on the road.
The second half was the difference in the game as the home-standing Cougars were able to outscore the Mustangs 29-19 over the final 16 minutes, leading to a 48-40 win.
The Mustangs shot 25% from the field (13-53) and 48% from the line (10-21).
Kile scored a season-high 13 points for the Mustangs and added eight rebounds.
Potter scored in double-figures for a third consecutive game, adding 12 points, a team-high nine rebounds and a season-high four assists.
Lubischer added nine points, six rebounds and four steals.
The Mustangs traveled to Louisville on Tuesday night. Results will appear in next week's newspaper.