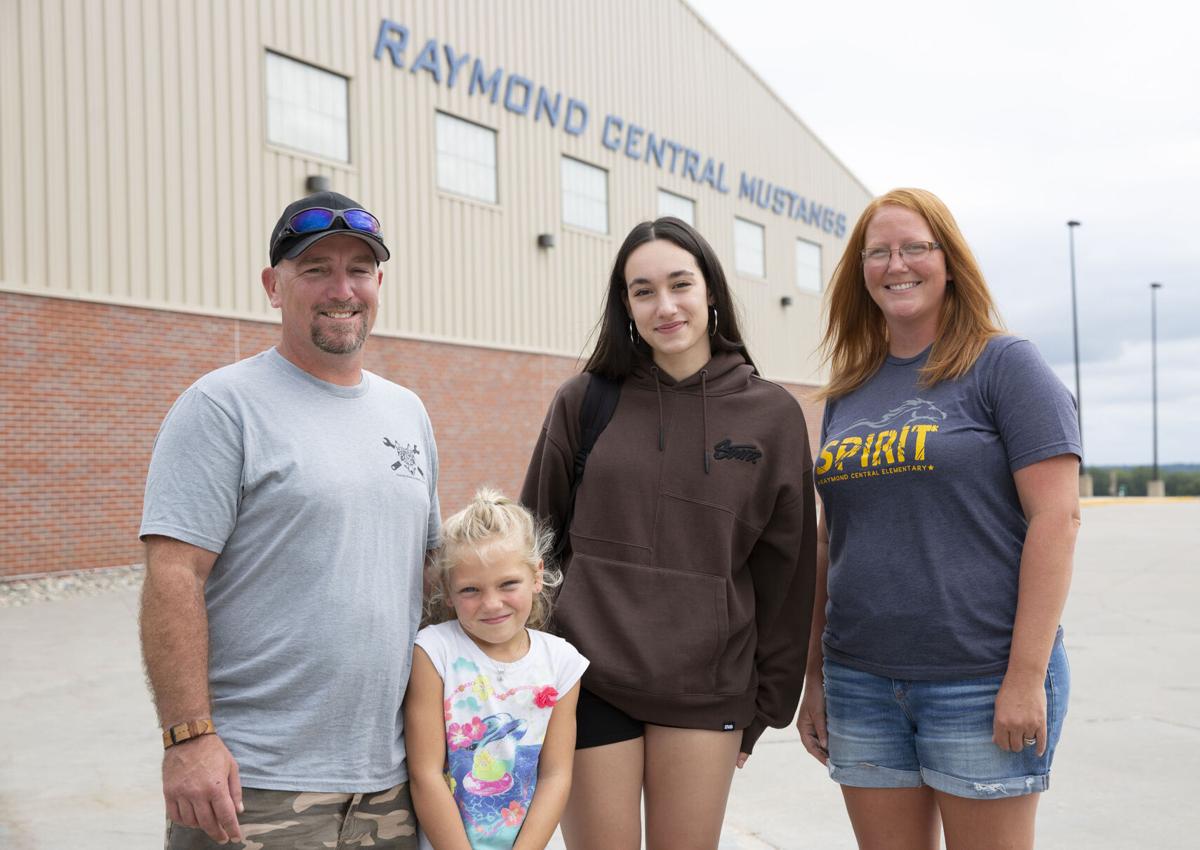 RAYMOND — Candela Manrique Corral is the newest addition to Raymond Central's senior class of 2022. 
With graduation in mind, Candela, an exchange student from Madrid, will be roaming the halls of the high school with the goal of improving her English and gaining new experiences. 
Candela landed in Omaha on Aug. 21 after a lengthy flight with a layover in Chicago where she was waiting on the tarmac for two hours. When she finally landed and greeted the host family she'd be staying with for the 2021-2022 school year, Candela was just ready for some z's especially knowing that Madrid has a seven-hour time difference. 
"I was really tired," she said. "I had a whole day of flying, and stress, and not knowing where to go."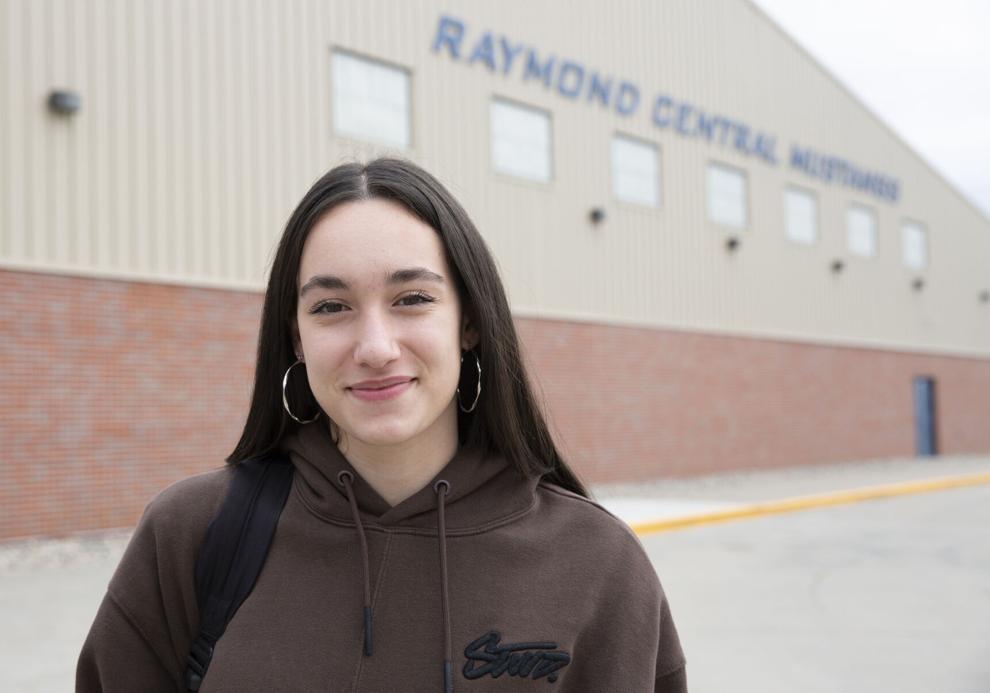 For her host family, Jessica and Chuck Gotchal and their 7-year-old daughter BerLynn, they were just excited to have Candela. The family, who lives in Valparaiso, made the decision to become a host family after seeing a Facebook post from Aspect Foundation representative Julie Manes. 
Growing up in the area, Jessica's family also hosted exchange students, one of which returned to the area and has a family living in Ashland. Chuck said they always seem to have extra space and food, so it made sense for the family to make room for one more. 
"We just pulled the trigger," Jessica said. 
Plus, it also gives BerLynn the opportunity to have an older sibling who she said she "likes to bother." 
And Candela fits right in, the Gotchals said. 
"She fits in really, really well with her family," Jessica said. 
Along with fitting in with her family, Candela said she also is starting to adjust to Raymond Central. This year she is in pre-calculus, biology, English, American government and a handful of other classes. Some of these classes may change at semester depending on requirements. 
"I am still adjusting, because of the language," Candela said. "Everything is in English."
However, it is getting easier, she said. This spring Candela plans on participating in track and field like she did in Madrid. Candela runs in the 400-meter race. 
Because of the way the exchange program works, Candela will not be returning to the capital of Spain over winter break. She said she looks forward to getting good grades, graduating and gaining experience. 
"We couldn't have gotten a better student," Jessica said.