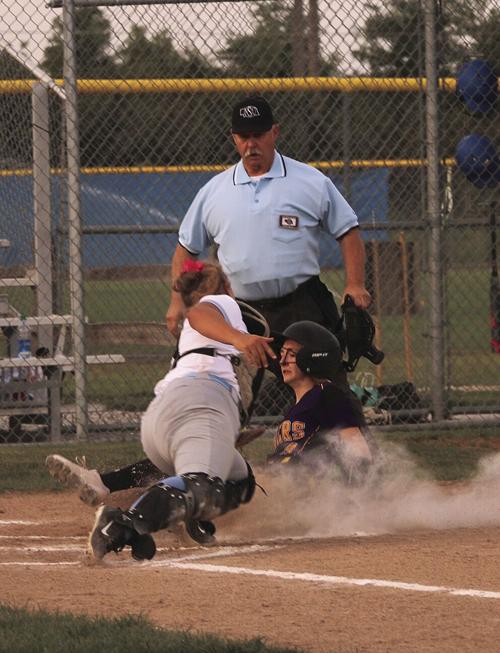 WAHOO – The Ashland-Greenwood softball team is off to a fast start to open the 2020 campaign.
The Jays opened the season with a convincing 13-5 six-inning victory over the Tekamah-Herman Tigers in Ashland on Aug. 20.
The Bluejays pounded out 19 base hits against the Tigers and scored in every inning but the first and the fifth.
Junior catcher Piper Boggs led the charge with four hits, two runs scored and two RBI.
Junior designated hitter Devin Rodgerson added three hits, slammed a home run and drove in a team-high four runs.
Junior Abby Fischer added two hits, including a triple and drove in three runs.
Senior Camryn Ray finished 3-for-5 with a double and two runs scored.
Junior Kealyn Fischer went 2-for-4 with a double and drove in two runs.
All of the offensive production was in support of winning pitcher Tatum Gossin. Gossin pitched all six innings, allowed eight hits and five runs and struck out five.
The Bluejays played at Bishop Neumann on Monday. Results will appear in next week's Gazette.