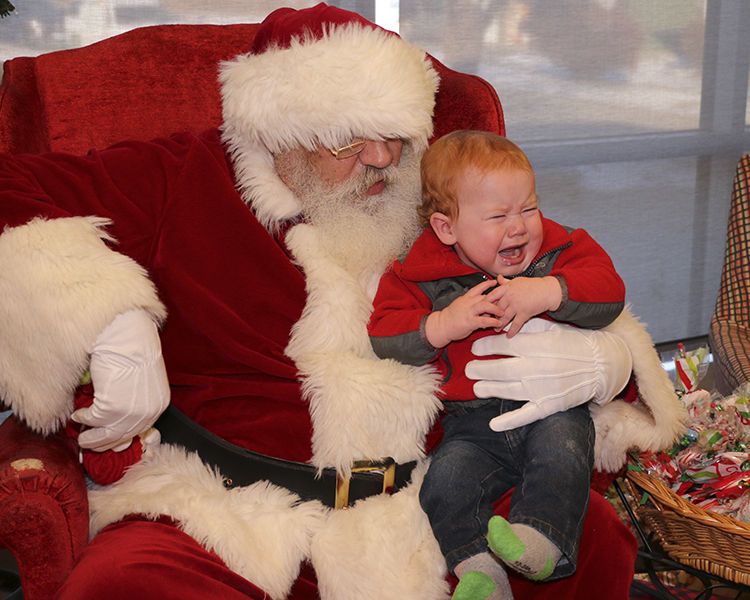 ASHLAND – The population of Ashland doubled last year when the city hosted its annual Parade of Lights during the Hometown Christmas celebration.
Brad Carlson, one of the Ashland Area Chamber of Commerce members who made up the Hometown Christmas committee, said he estimated 2,500 people lined the streets of downtown Ashland to watch the Parade of Lights alone.
"There were a ton of people from 14th to 16th street," he said after the event last year.
This year, organizers expect attendance to be just as good, if not better for the parade and the rest of Hometown Christmas, a day filled with holiday festivities on Saturday, Dec. 7.
The activities begin at 10 a.m. with holiday specials and guessing games at participating businesses, a vendor and craft show at the American Legion Club and the VFW Hall and a cookie extravaganza at American Lutheran Church.
The Ashland Public Library will also be a hub of activity on that day, as they will host a display of gingerbread houses and a book sale starting at 12 p.m. The library will also show the movie "Muppets Christmas Carol" at 3 p.m.
But the biggest attraction of all at the library may be Santa, who arrives at 1 p.m. The jolly old elf will be there until 4:30 p.m., with an intermission from 2:30 to 3 p.m.
First Christian Church will have cinnamon and pecan rolls for sale starting at 1 p.m. Visitors can also view the beautiful decorations in the church sanctuary.
At 4 p.m., the outdoor activities begin downtown with the lighting of the Christmas tree at the library. Carolers from the Ashland-Greenwood Middle School choir will provide holiday music.
Also at 4 p.m., the snow ball fights will begin. All ages have enjoyed tossing the felt "snowballs" at each other for the past three years since this activity was added to Hometown Christmas. New this year will be an inflatable obstacle course.
The fire pits will also be lit at 4 p.m. Revelers can get a free hot dog (donated by Carol Joy Holling Camp) or a marshmallow and the makings for s'mores (donated by the Chamber of Commerce) to roast over the fires. Lutton Law Office is offering free mugs of steaming hot chocolate again this year.
The highlight of the event will be the fourth annual Parade of Lights, which begins at 6 p.m. Floats will be decked out in their finest holiday decorations as they line up at 20th and Silver streets and travel down Silver Street to 13th Street. Last year, the streets were filled with spectators, so be sure to come early to get a good spot.
Prizes will be awarded for the top three floats. The defending champion is AGC Repair and Welding (Shane Haschke), who took top honors with his rock and roll float. Sparks flew from an electric guitar that Haschke shredded as the crowd watched in awe. Second place was awarded to Future Technologies for its float, which featured the Grinch climbing a tower to install internet equipment. In third place was Raikes Beef Co. for their giant tractor pulling a float with a life-sized cow model, plenty of family and friends and Christmas presents and luminous lights sprinkled in.
Immediately after the parade, cookies will be served and carols will be sung at Ashland United Methodist Church.
For a complete Hometown Christmas schedule, turn to Page 5.
Be the first to know
Get local news delivered to your inbox!