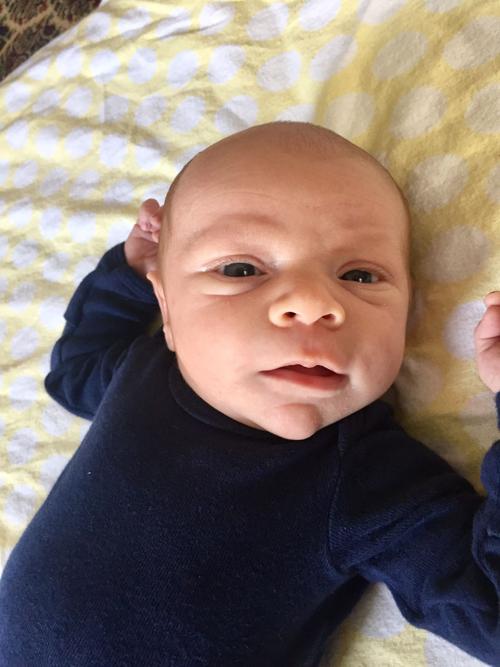 FORT BRAGG, N.C. – Peter "Count" Harris and Kimberly (Morwitzer) Harris of Fort Bragg, N.C., announce the birth of their son, Oscar Henry Harris, born Oct. 26, 2018 at Womack Army Medical Center, Fort Bragg, N.C. Oscar was 7 pounds, 13 ounces and 21 inches long.
Oscar's maternal grandparents are Deane and Cary Morwitzer of Ashland. His maternal great-grandmother is Norma Sherman of Ashland.
Oscar's paternal grandparents are John and Beverly Harris of Goshen, Ind. and his paternal great-grandmother is Ruth Myer of Ovid, N.Y.