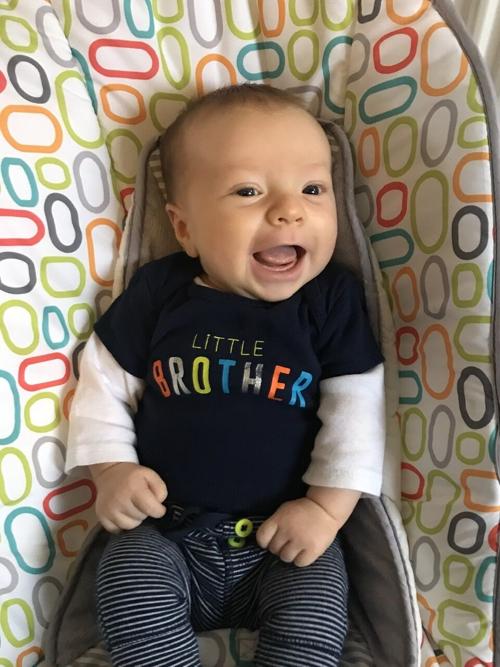 PRESSATH, Bavaria – Anders Joseph Harris was born Oct. 20, 2020, to Kimberly (Morwitzer) Harris and Cpt. Peter "Count" Harris in Sulzbach-Rosenberg, Bavaria (Germany). He weighed 7 pounds, 15 ounces.
He joins older brother Oscar Henry, age 2, at home in Pressath, Bavaria (Germany).
Grandparents are Cary Morwitzer, of Ashland and the late Henry Deane Morwitzer of Ashland and John and Beverly Harris of Gaston, Ind. Great-grandmothers are Norma Sherman of Ashland and Ruth Myer of Ovid, N.Y.