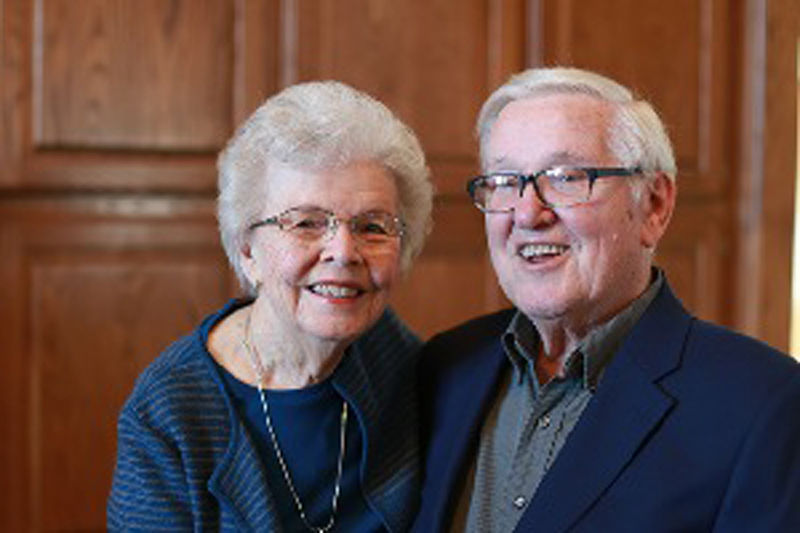 ASHLAND – The family of Bill and Lucille Sapp are celebrating their 65th wedding anniversary with a family gathering.
They were married in a rural Lutheran church near Chappell on Jan. 24, 1953. They moved to Ashland in 1960 when Bill and his brothers operated Sapp Bros. Ford Center.
Their four daughters graduated from Ashland-Greenwood High School: Suzi (Wayne Richard), Nancy (Dan Edwards), Mary (Kevin Ziegenbein) and Cindy (Bob Rieke). They have nine grandchildren and 11 great-grandchildren.